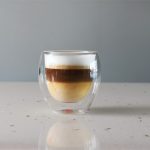 EBC Double Wall Coffee Glass 250ML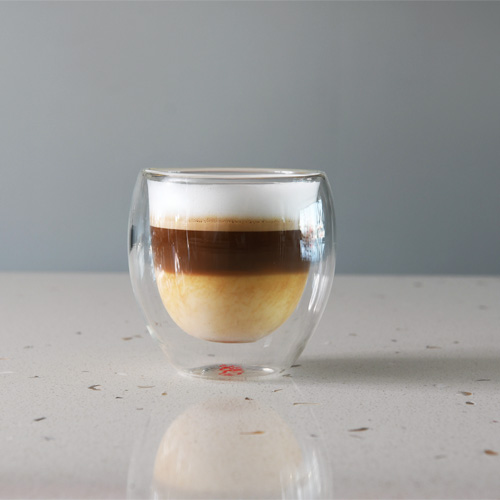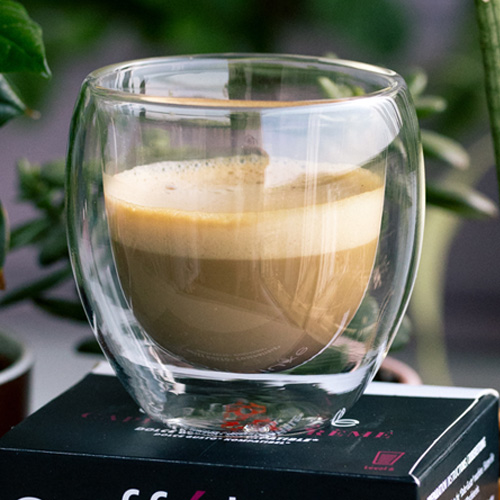 In stock
EBC Double Wall Coffee Glass 250ML
₦5,000.00
Dishwasher friendly but recommended to use low temperature programs
Microwave friendly at a maximum of 2mins
Hand wash with none abrasive sponge
These glasses are also ideal for serving and other desserts.
The 250ml is perfect for macchiato, lattes, coffee desserts drinks and many more
Description

Additional information

Reviews (0)
EBC double wall glass coffee
The EBC double wall coffee glass is made of borosilicate glass that are light and robust at the same time. Under the glass floor is a hydrophobic silicone membrane, which serves to equalize the pressure between the glass walls.
Our logo is placed boldly underneath as a stamp of quality products from us your favorite coffee shop.
It lets the glass 'breathe': with cold drinks, no condensation forms on the glass surface and the glass does not leave any unsightly water rims.
These glasses are also ideal for serving icecream and other desserts.
The 250ml is perfect for macchiato, lattes, coffee desserts drinks and many more
Usage:
Dishwasher friendly but recommended to use low temperature programs
Microwave friendly at a maximum of 2mins
Hand wash with none abrasive sponge
Dishwasher friendly but recommended to use low temperature programs
Microwave friendly at a maximum of 2mins
Hand wash with none abrasive sponge