EBC Decaf Nespresso Compatible Capsules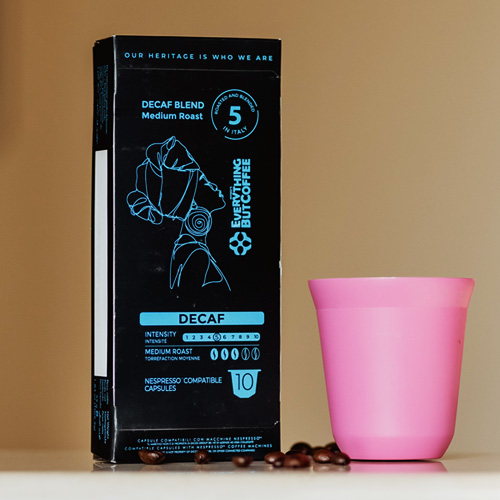 In stock
EBC Decaf Nespresso Compatible Capsules
₦5,400.00
Decaffeinated through natural method great for espresso and lungo caffeine content not higher than 0.10%.
Intensity 5 soft And Aromatic Blend
Description

Additional information

Reviews (0)
EBC Decaf Nespresso Compatible Capsules Blue Decaf 60% Arabica and 40% Robusta Nespresso Compatible Capsules is an authentic Italian roast.
Medium roast.
10 capsules in a pack.
Origin: Mixed origin from Colombia, Vietnam, Congo and Guatemala.
Product weight: 52g
Our brand tested and tasted by coffee professionals to give you amazing quality coffee
 Soft and aromatic blend
Our decaf range is produced with a natural method that leaves the flavor and all the other coffee properties unaltered
Intensity 5
Packaged in a protective atmosphere.
Caffeine content not higher than 0.10%.

Suitable for Nespresso Original Line compatible machines

Decaffeinated through Natural Method
Great for espresso and lungo
Store in a cool and dry place for long-lasting freshness