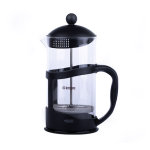 EBC Coffee French Press Plunger Heat-Resistant Glass 1000ML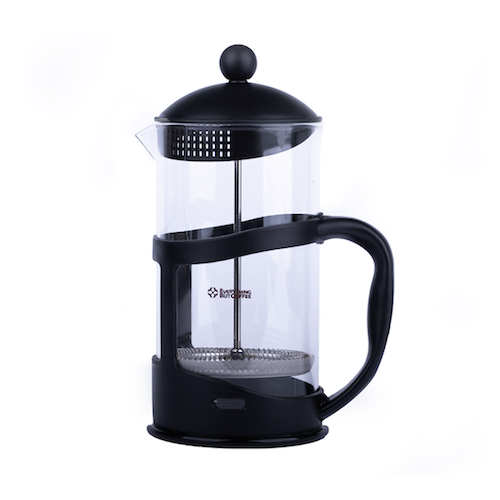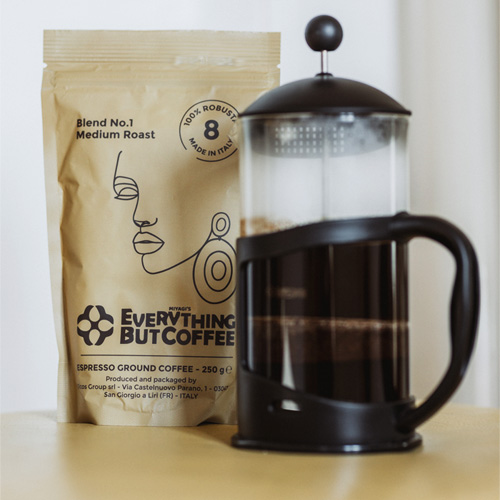 In stock
EBC Coffee French Press Plunger Heat-Resistant Glass 1000ML
₦15,000.00
The beaker is made from heat resistant borosilicate glass and the body, a heat resistant plastic frame.
Durable stainless steel filter mesh with a tight fit ensures smooth and well filtered fresh coffee.
Strong heat resistant plastic handle and an easy pour spout for comfortable everyday use.
Plastic heat resistant base stops the beaker coming in contact with your table.
Description

Additional information

Reviews (0)
EBC coffee plunger is the best coffee plunger, it is also known as a French press, is a straightforward process that allows you to brew a rich and flavorful cup of coffee. Here's a step-by-step guide on how to use a coffee plunger:
Ingredients and Equipment Needed:
– Coarsely ground coffee beans
– Hot water (just off the boil)
– Coffee plunger (French press)
– Stirring utensil
– Timer (optional)
Steps:
1. Boil Water:
Bring water to a boil and then let it sit for a moment to slightly lower its temperature. Water that's just off the boil (around 200°F or 93°C) is ideal for brewing.
2. Add Coffee Grounds:
– Measure coarsely ground coffee beans. A general guideline is to use a ratio of 1:15 (1 part coffee to 15 parts water). Adjust the amount based on your taste preferences.
– Add the coffee grounds to the empty coffee plunger.
3. Pour Hot Water:
– Start pouring the hot water evenly over the coffee grounds. Use a circular motion to ensure even saturation.
– Fill the plunger with about a third of the total amount of water you plan to use. This allows the coffee grounds to bloom and release their flavors.
4. Stir:
– Use a stirring utensil (a wooden or plastic spoon works well) to gently stir the coffee and water mixture. This helps to ensure even extraction and flavor distribution.
5. Add More Water:
– After stirring, slowly pour in the remaining hot water until the plunger is almost full.
6. Place the Lid and Plunge Mechanism:
– Put the lid on the coffee plunger with the plunger mechanism fully up, ensuring the lid is properly aligned.
7. Steep the Coffee:
– Let the coffee steep for about 4 minutes. You can adjust the steeping time based on your taste preferences. For a stronger brew, you can steep for a bit longer.
8. Press the Plunger:
– Slowly and evenly press down the plunger to separate the brewed coffee grounds from the liquid.
– Apply gentle and steady pressure. If you encounter resistance, avoid using excessive force, as this could cause hot coffee to splatter.
9. Serve and Enjoy:
– Once you've pressed the plunger all the way down, your coffee is ready to be enjoyed.
– Pour the freshly brewed coffee into your cup and savor its rich flavors and aromas.
10. Clean the Plunger:
– After use, disassemble the plunger by removing the filter assembly from the glass container.
– Dispose of the used coffee grounds and rinse the parts thoroughly with water. Allow them to dry before reassembling.
Using a coffee plunger is a delightful way to brew coffee, giving you control over the brewing process and resulting in a cup of coffee with a full-bodied flavor profile.
Features of the EBC coffee plunger
1.Model: XT-11
2.Material: PP+Glass
3.Durable and heat resistant
4.Stainless steel filter filtered coffee & tea more better
5.The spout is V shape designed,more quickly to pour
6.More convenient to filter tea with stainless drawbars
7.Convinient use, long life use, durable
Specifications
1.French Press
2.Material: PP + Glass
3.Capacity: 1000ml